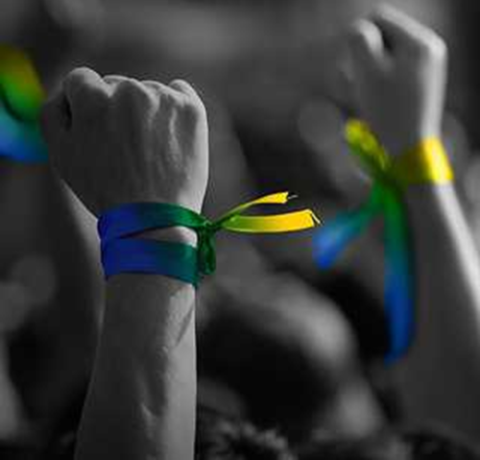 Voting with Conviction
Aviva strongly believes that voting should be a key part of the investment process and the firm has had a formal and considered voting policy in place since 1994. Aviva has also explicitly incorporated corporate responsibility disclosure and performance into its voting since 2001, being one of the first asset managers to do so globally.
Unilever's target to halve its use of virgin plastic highlights power of shareholder voice
When Aviva met Unilever's CEO Alan Jope in July this year, the firm shared its view that Unilever's existing targets on plastic were outdated and unambitious given the rapid change in public mood on the issue. Aviva also engaged with Unilever this year, in collaboration with other investors, as part of the Plastic Solutions Investor Alliance. This alliance was coordinated by a US NGO called 'As You Sow', targeting Unilever, Pepsico, P&G and Nestle. Whilst Unilever's move is clearly a result of the upswell of public opinion since David Attenborough's Blue Planet programme, as well as new legislation on this issue, Aviva is proud that our voice as a key shareholder working alongside other investors can be part of driving the change.
Unilever CEO Alan Jope said there was "no paradox" between sustainable business and better financial performance. He added, "We profoundly believe that sustainability leads to a better financial top and bottom line." 
Unilever, the company behind brands such as PG Tips, Domestos and Hellmans, announced plans to halve the amount of virgin plastic it uses. This commitment makes Unilever the first major global consumer goods company to commit to an absolute plastics reduction across its portfolio. The company plans to slash new plastic use over the next five years by using more recycled plastic and finding other alternative materials – including selling toothpaste that comes in chewable tablets, among other things. Unilever has also committed to reduce the amount of plastic packaging it produces annually by about 14 per cent by 2025 across all its brands, from Dove soap to Lipton tea. The company's new pledges complement two earlier ones committing to using 25 per cent recycled plastic in its packaging and to making all plastic packaging reusable, recyclable or compostable by 2025. 
Key parts of the new plastic strategy include:
Multiple-use packs (reusable and/or refillable),
'No plastic' solutions (alternative packaging materials or naked products),
Reducing the amount of plastic in existing packs (concentration), and; 
Replacing non-recycled plastic packaging with recycled plastics.
Product innovation is also a key part of solving the plastic problem. As part of a pilot launched earlier this year, Unilever will soon begin selling toothpaste that comes in chewable tablets, avoiding the need for hard-to-recycle plastic toothpaste tubes.
The move follows similar announcements by several other companies, most notably Procter & Gamble and Nestle. Procter & Gamble, which produces Fairy and Lenor, said in April 2020 that it planned to halve the amount of plastic it uses by 2030. Nestle announced that it would phase out all non-recyclable plastics from its wrappers by 2025.
Note: Company names shown are for informational purposes only. This is not an offer to sell, nor a solicitation to buy, securities.